In an essay titled, "Welcome To The Block Party," the Awl does a fantastic job of detailing the nearly two decade history of ad blocking, the fickle nature of consumers who demand ad-free-yet-still-free content, and the implications for publishers. According to VentureBeat, AdBlock Plus, the leading ad blocker, has been downloaded over 250 million times. Casey Johnson writes in the Awl:
"The users of ad-blocking tools often view them as a force of natural selection: It is a way of letting publishers know that they love what they are selling (their content) but not what allows that content to exist (ads and trackers). Therefore, by blocking them, the argument goes, they are encouraging the system to evolve."
At NewsCred we believe strongly that ad blocking validates the need for content marketing, and the waste of spending what amounts to billions of dollars on ads that no one wants to see. But there is a greater need in this equation which is for journalism and publishing to find a business model where they can not only survive but thrive.
That evolution has taken form in native advertising and content marketing, and the creation of in-house content marketing studios at major publishing brands like The New York Times' T Brand Studios and the Guardian's Guardian Labs. The latest in this march toward appeasing readers while reclaiming ad dollars is the New Republic's in-house agency Novel, "A creative agency with an editorial mindset," which launched in 2015 and is relaunching alongside the main site today. Novel is more of a sister company than a in-house brand, operating independently but symbiotically within the New Republic.
"At the New Republic we believe great journalism can impact society and effect change," says Publisher and Executive Chairman Chris Hughes. "This belief is part of the inspiration behind Novel, a creative agency that we have incubated in the New Republic. Novel partners with purpose-driven brands to help develop and amplify the stories behind who they are and the business they do. Novels works separately from the New Republic monetization team, but is grounded in the history and experience of a mission-driven media organization that has championed progressive ideas for over 100 years."
Through a mix of industry analysis and audience research, Novel, helmed by Director Amelia Pisapia (ed. note: Pisapia is a NewsCred alum) zeroed in on the fact that when it comes to content marketing, the mission is the message. As we've noted before on this blog, "Purpose Drives Purchase" and the most successful brands are not defined by what they sell, but how they engage consumers. This is reflected in Novel's proprietary research. Of their target audience of "insurgent thinkers," defined as: a diverse group of progressive influencers between the ages of 18-44 that live in major urban centers and work across industries from politics to business to the arts, they found:
34% dislike or distrust clickbait headlines.
64% prioritize serious journalism on issues they care about when assessing a new news site.
Topics of importance ranked: 85% Healthcare, 80% Education, 80% Work-life balance, 70% climate change.
72% come across new publications on Facebook.
52% of traffic to newrepublic.com in June-August of 2015 was from mobile.
This audience consumes news across multiple devices: Desktop: 81%, Smartphone: 75%, TV: 71%, Tablet: 50%, Radio: 41%, Print: 38%.
84% are more likely to appreciate articles that provide solutions to critical issues rather than highlighting those issues.
64% are more likely to return to a media outlet that provides serious journalism on issues they care about.
68% are more likely to buy from a brand with a clear social mission and will often pay more to purchase a product from a brand they trust.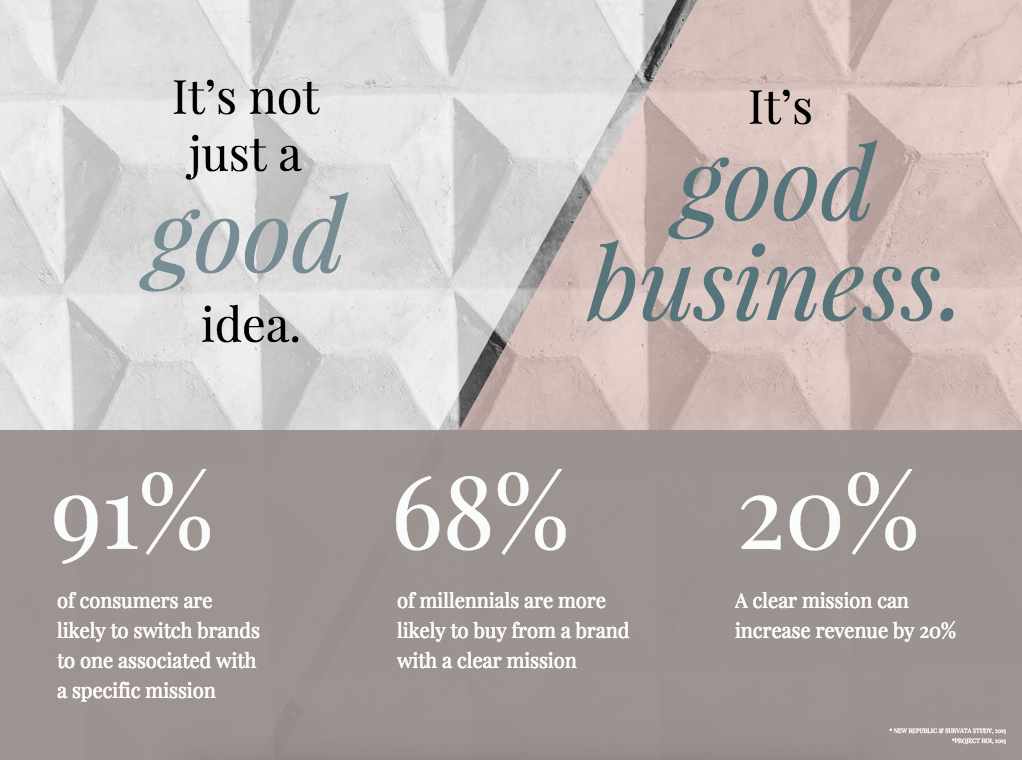 We chatted with Pisapia and New Republic Head of Marketing & Communications Erika Velazquez Alpern to find out more about Novel and what they're bringing to the table in a crowded content marketplace.
Pisapia: Novel is a creative agency with an editorial mindset. We launched this August and are seeded by the New Republic. The editorial mission of the New Republic is to promote novel solutions for today's critical issues. Novel is inspired and informed by this guiding principle so we took our name from this mission statement. Novel helps brands connect with audiences through the lens of their missions. Our offering includes content marketing strategy and execution.
Novel clients can also run native ads on newrepublic.com when it makes sense for the content they are creating and the audience they are trying to reach. This branded content will be labeled with the utmost transparency to ensure that we maintain the trust of New Republic readers.
 Amelia Pisapia + Erika Velazquez Alpern
NewsCred: How did you make the decision to separate Novel from the publication and to offer services beyond content placement? 
It was a strategic decision based on where we think the content marketing industry is going. We are aiming to become a brand's long-term strategic partner instead of overseeing one-off campaigns. In order to compete today you need a full-service offering.
Why do you think other publishers, in light of ad blocking, are so slow to move away from an ad-based revenue model?
Every media company is struggling to figure out what a healthy revenue mix looks like and how best to monetize their expertise. The ad-based revenue model is easy and relatively automated. Content marketing (done right) is essentially the opposite.
What advice would you give other publishers that want to move away from a strictly ad-based revenue model?
Spend a lot of time thinking about your strengths as a brand. Hire people who have a strong grasp of journalism ethics and who think wildly about how to monetize great writing and media expertise. You need the sort of people who see opportunities in challenges and who are passionate about driving the media industry forward.
What should brands expect when working with Novel and how is it different from other offerings like T Brand Studios and Guardian Labs?
Your mission is the human element of your brand. Our engagements begin with an in-depth strategy session that uncovers your brand's mission and then we build out a content marketing roadmap from there.
Novel is not an in-house branded content studio, but a creative agency that has been seeded by the New Republic. This means that we can be long-term strategic partners to brands instead of crafting one-off content campaigns. This also means that the content we create for a brand does not need to live on newrepublic.com as a native ad.
Take the T Brand Studio Orange is the New Black native ad. It was a great piece of content and without question pushed the native industry forward. But does anyone associate Netflix with a larger conversation around women in prison today? Is Netflix truly committed to driving a conversation about this or was this native ad simply a one-off? Take this in comparison to brands like Casper, Bevel, or Aesop Skincare. They are all committed to driving a longer conversation that is core to their missions as brands.
What kind of research and industry insights went into developing this strategy and relaunch?
Alpern: The New Republic's vision for the future is a reinterpretation of our founding mission – we exist to promote novel solutions for today's most critical issues. We believe that journalism matters when it can effect change. This vision has guided our new editorial strategy – to fixate on the topics and issues that matter and to take an active stance. While other news outlets tell you what happened and lament intractable problems, our journalism will debate complex issues and take a stance.
This vision also required a shift in who we try to reach and how we do it. Historically, the New Republic spoke primarily to political elites and policymakers in D.C. But if we are to truly impact society, we also need to reach the emerging generation of leaders. This audience is not just concentrated in Washington. They are a more diverse audience that lives across major urban centers, with different professions, from politics to business to the arts. They are also a multi-platform audience that we will spark discussions with across Twitter, Facebook, Instagram, through live events, and on our own properties.
We spent a lot of time researching our multi-platform audience and our target audience through a series of onsite surveys and a research study through Survata. This research was another guiding principle behind the design. For example, one of the main reasons our target audience will not return to a media outlet is because of too many ads. Therefore, we have turned off the programatic IAB ad units and will only display a single-high impact ad unit on article pages, along with content-driven ads through Taboola.

The New Republic's online redesign
What are the long-term goals for Novel and New Republic in light of this relaunch?
We believe that our journalism can effect real change, and ultimately that is the long-term goal for the New Republic as an organization. In terms of the redesign, the goal is to support our vision. Tactically, this means creating a better experience for our readers that allows our journalism to be consumed and shared with ease. This also means providing our journalists with all of the tools they need to cover the issues that matter.
What advice would you give to brands who want to start doing premium content marketing and native advertising?
Hire brilliantly creative people and hire journalists and editors. A brand's mission is the intersection of what they stand for and what their audience cares about. Finding your mission is pretty simple: it's already at the core of who you are as a brand. Novel helps translate this into a culturally relevant story depending on who you are trying to reach.
Amber van Moessner is Managing Editor at NewsCred.
NewsCred
NewsCred is on a mission to make marketing better for everyone. As the world's leading content marketing software, NewsCred provides the world's most ambitious brands with the best solutions in content creation, marketing management, cross-channel publishing, and measurement. See more articles by NewsCred
Thank you for subscribing!
Our best content will now come straight to your inbox.